Aptos (APT Coin) Future and 2024 Price Prediction
Aptos (APT) is a Layer 1 blockchain with a DeFi ecosystem and impressive token economics. Algorithmic price prediction platforms forecast APT's price could reach $70 by 2024, despite issues such as TPS and a legal battle.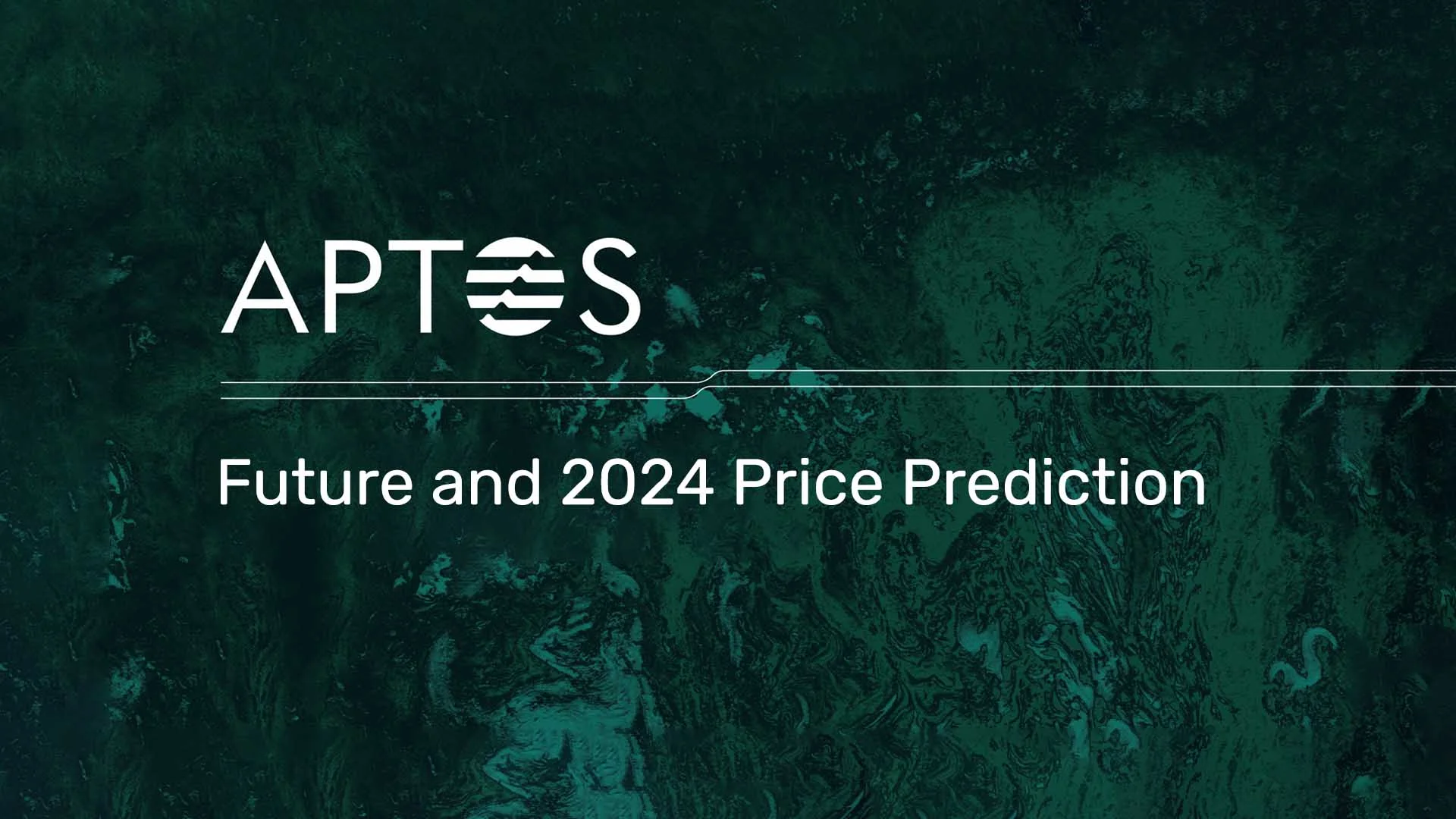 Aptos (APT) made a quick start to 2023, rising by 306% in the first month of the year. The future of the rapidly growing altcoin project and its price movements are of interest.
Few Layer 1 blockchain projects have generated as much interest as Aptos (APT coin) prior to being listed. APT Coin was listed by all leading exchanges on the same day last year. In 2023, APT showed strong price movement and once again became the focus of the market.
The Aptos blockchain was built by Aptos Labs, a Web3 initiative established in 2021. Aptos Labs was founded by former Facebook engineers associated with the Libra project. The fact that many projects have taken their place in the APT ecosystem on the test network is noteworthy.
The Aptos project has been described as a strong competitor to ETH, AVAX, and SOL. The future of APT, which aims to provide a secure and scalable blockchain, is of interest. While Aptos has created its ecosystem with more than 130 projects, investor interest has been at the forefront. The future of the altcoin, which has gained 306% in value since the beginning of the year, and APT coin 2024 price prediction are of interest.
The Future of Aptos (APT)
Ecosystem is one of the most important indicators for the future and usage of Layer 1 projects. In this sense, Aptos has had a successful construction process. While the dApp industry is developing very rapidly in Aptos, the concentration of projects in the DEX and AMM fields is particularly noteworthy.
This situation is considered positive for the future of a project with a strong DeFi ecosystem. In addition, Aptos staying true to its roadmap and providing an efficient blockchain is also noteworthy. The successful token economy also contributes to this positive outlook.
While Aptos stands out as a successful project, various problems may be seen in the future with respect to the altcoin. In particular, the fact that the network has not yet reached its goal of 160,000 TPS has raised questions. Additionally, the CEO of Aptos Labs is facing a $1 billion lawsuit alleging that an early-stage investor was misled about their fair equity share.
Aptos (APT) 2024 Price Prediction
Although Aptos has yet to experience a bull market, it started 2023 with a price record. The altcoin project managed to find buyers well above the $9.5 it reached in its first listing. APT reached an ATH of $19.9 in January.
According to algorithmic price prediction platforms, the upward momentum seen in APT may continue in 2024. The platforms' Aptos (APT) 2024 price predictions range up to $70:
PricePrediction.net: $34

Gov Capital: $70

Digitalcoinprice: $37

Wallet Investor: $34
APT Coin 2025 price predictions go up to $97:
PricePrediction.net: $48
Gov Capital: $97
Digitalcoinprice: $52